The Skypunch Technology Story
Skypunch Technology Inc. was founded in 2019 by two veteran information technology professionals with years of experience across multiple markets. In 2021 the company became wholly owned by one of those original founders, David Simms, who has assembled a network of some of the most experienced and talented AWS-certified solution architects, administrators, and developers available.
Founder
David Simms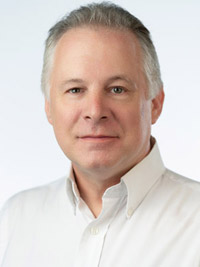 David began working with Amazon Web Services in 2014 when another company he created needed a Content Delivery Network. Amazon's CloudFront emerged as the preferred choice and from there, he has continued to adopt more of the many storage, database, caching and compute services available through AWS.
Before that, David spent five years as a content developer and another thirteen as a website developer for a large association in Washington, DC where duties included website development; business system selection and deployment; technical writing; business workflow analysis; migrating paper-driven processes to an electronic format; and much more.
David is certified by Human Factors International as a Certified Usability Analyst and by AWS in the following:
Vantage Ventures Residency
Skypunch Technology is proud to be a resident company of Vantage Ventures. Founded in 2019 by former Cisco Systems CEO, John Chambers, and operating out of West Virginia University, Vantage lends support to West Virginia´s innovative technology companies. Visit the Vantage Ventures website to learn more.
So What About That Name?
We thought you might ask. Skypunch is another name for a fallstreak hole which is a very cool phenomenon that happens in clouds during certain weather conditions. We also make very cool things happen in the cloud—okay, different type of cloud, but just play along. Couple that with the fact that it's just fun to say and there you have it.